Tank-Mix Restrictions Specific to Application of Assure® II Herbicide to Enlist™ Corn

Products with the active ingredients listed below CANNOT be tank-mixed with Assure® II herbicide for use on Enlist corn. All other products not listed, including herbicides, fungicides, insecticides, and adjuvants, may be tank-mixed with Assure II for use on Enlist corn.

Read carefully and follow all applicable use directions, precautions, and limitations on the respective product labels. It is the pesticide user's responsibility to ensure that all products in the mixture are registered for the intended use. Users must follow the most restrictive directions for use and precautionary statements of each product in the tank mixture.



Herbicide products prohibited from tank-mixing with Assure II when applied to Enlist corn: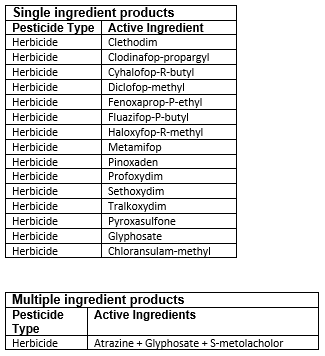 Tank mix restrictions do not apply to other labeled use patterns for Assure II, aside from use on Enlist corn.

Applicators should check this site no more than 7 days before application, according to the label.
Additional resources: